Our Services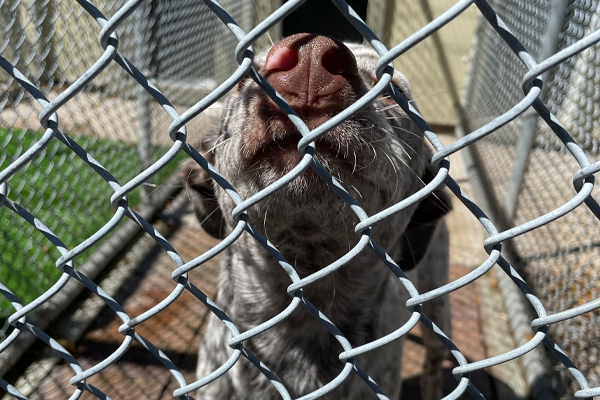 For our dog friends, we have indoor/outdoor individual runs so that your dog can get plenty of fresh air and sunshine. The buildings are air conditioned and heated (including heated flooring). Our individual playtime program is sure to make your dogs visit even more enjoyable. We have an individual feeding program, night lights and music.
For our cat friends, we have a private cat room with spacious kitty condos. Animal Planet is usually playing on TV for their entertainment.
Evergreen Kennels offers baths and nail trimming for our boarding friends.
Our services include:
Nail trims
A brush-out and bath
Dog boarding
Cat boarding
Dog day care
1 on 1 playtime in our large outdoor play yards. (upon request)
Obedience Training and Scent Work Training. (Call for details)
Appointments are available Monday - Friday: 9AM to 5PM and Saturday: 9AM to 11AM.
Please call (585) 293-1920 for pricing or an appointment.
Drop off and pick up for boarding and daycare: Monday - Friday: 9AM to 4PM, Saturday: 9AM to 11AM, and Sunday: 3PM to 5PM.
Boarding fee does apply for Sunday pick up.
If animals are picked up by 11 AM Monday - Friday on the day of pick up, there will be no boarding fee applied for that day. If the animal is picked up after 11 AM on the day of pick up then a boarding fee is applied.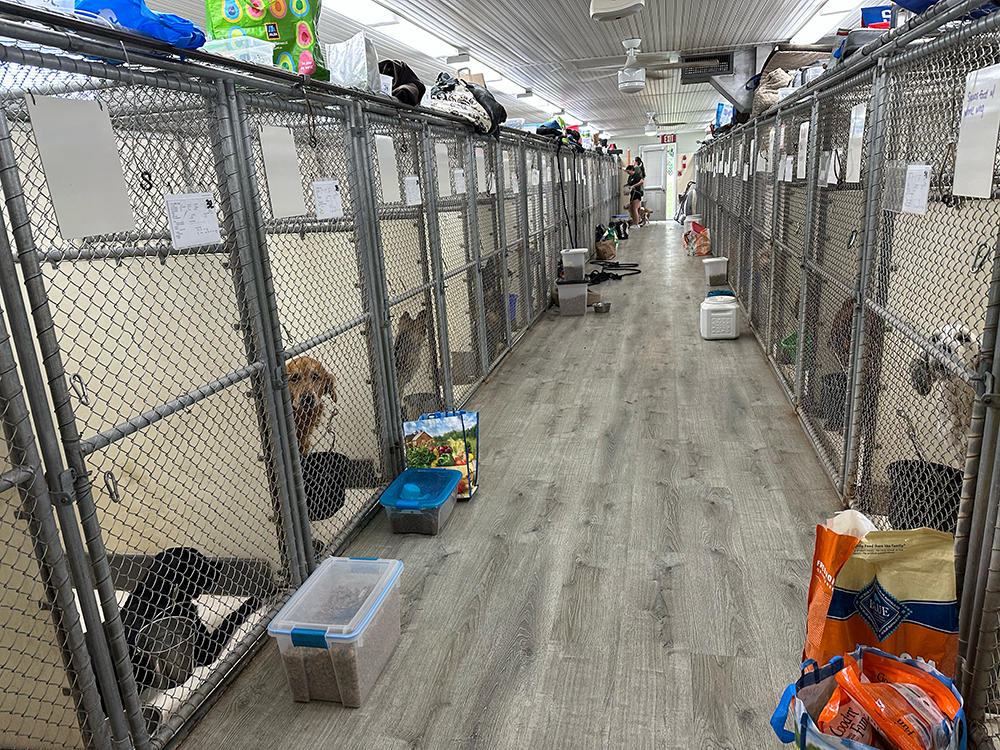 VACCINES: Evergreen Kennels requires Rabies, Distemper, and Kennel Cough for all dog boards. Rabies and Distemper are required for all cat boards. Records must be faxed or emailed prior to the arrival of the animals stay. Fax (585)293-7211 or evergreenkennelsboarding@gmail.com
FOOD: Owners are required to bring enough food for their animals stay. If Evergreen Kennels needs to provide your animal with food the cost is $2.50 per day.
MEDICATIONS: Evergreen Kennels will administer medication for your animal as needed. All medication needs to be pre loaded in a pill box. The pill box must have days of the week and AM / PM clearly labeled. If medications are not pre loaded in a pill box upon arrival, one will be provided with a fee.
PAYMENT: Evergreen Kennels does NOT accept cash or checks. We accept credit or debit cards ONLY.
DOGS IN SAME KENNEL: Dogs that need to eat separate will NOT be able to board together. They will need to be boarded in separate kennels. If the dogs can eat together, they will be able to board in the same kennel.
We carry PET SUPPLIES for your pets. If you have forgotten your pets favorite bone or toy for his/her stay at the kennel, don't worry. We have most of their favorite items available for sale. We can special order any product that we don't have in stock.